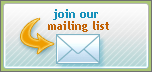 Featured Employee
Herambh Tripathi
Herambh Tripathi is a Senior Programmer and Analyst at CLI, where he has been working since February of 2006. Prior to joining CLI, Herambh held several positions at JK Technosoft. Originally from Allahabad, UP, India, he received his Bachelor of Science (Mathematics) degree from the University of Allahabad and his Masters in Computer Application from University of Kanpur.
Herambh (pronounced HEY-rum) is responsible for the development and maintenance of CLI's operations software including the Dock Management System (DMS). In addition to his development work, he is in charge of trouble-shooting, customer assistance and occasional onsite installation projects.
An avid cricket fan, Herambh cheers on the Indian Cricket team (current world champions) from across the oceans. The married father of a little girl, Herambh and his wife, Veena, recently purchased their first home here in NY state.
Welcome New Client:
Service Pro Truck Lines
CLI newest client, Service Pro Truck Lines (SPTL) is a truckload carrier specializing in both Expedited TL and QTL - Quarter Truckload Shipments. In fact, Service Pro is the first transportation company of its kind to offer Expedited Quarter Truckload (QTL) giving shippers an option to move LTL freight like TL for less than what LTL normally costs.
SPTL signed on with CLI to help manage their business because the mix of TL and LTL makes FACTS™ a perfect solution for their operation. Located in Mississauga, Ontario, Canada, SPTL offers premium transportation services across North America.
As another SaaS client, SPTL relies on CLI's hosted infrastructure and scalable software to concentrate on what matters most -- their customers.
SPTL's business model is an indication that the robustness of FACTS™ can more than handle even the most innovative freight movers -- and shakers.
Please welcome
Service Pro Truck Lines!
To learn more visit their website.
Just for Laughs
by
T. McCracken
Used with permission.
All rights reserved.
Dear Jody:



Welcome to the Spring edition of CLI's newsletter, Trucking with CLI. In this issue, we recap our recent User Group conference, reveal insight from the program from our "View from the Other Side" presenter and share an article from CLI partner, Barcoding Incorporated. We also present an excerpt from a World Trade 100 piece entitled, "Special Services from Your LTL." We think you'll find it an interesting read.

As always, we hope that this newsletter is informative and a timely update. Please send us your feedback and ideas for content for future editions.
USE DATA TO BOOST YOUR ADVANTAGE: Key Message at User Group Meeting

CLI clients, partners and select prospects gathered in White Plains, NY for CLI's Annual User Group meeting on April 26 & 27. The two-day program was a thought-provoking and educational event.

The theme of this year's program was "Putting Your Data to Work", which reinforces CLI's belief that carriers should be doing more with the information they capture. Are processes being streamlined? Is redundancy being eliminated? Does the abundance of data help companies really understand their businesses?

To help answer these questions, the opening keynote by Braxton Vick, senior VP, Corporate Planning and Development at Southeastern Freight Lines, shared his experience with using technology as a competitive differentiator. He noted that technology has helped Southeastern increase productivity by at least 47 percent.

When customers use the Internet for applications such as tracking and tracing, rate quotes, and ordering pickups, they receive better service and the carrier pays less to provide the service, Vick said. "Customer service is the big winner."

"This is the way to differentiate your services and align those services to what customers need and want," Vick added. "What time do they want you to make pick-ups and deliveries? What services do you need to offer in what lanes to get and keep their business? Who do they want to deal with in your Customer Service department? Today, transportation depends on technology - but it is not wholesale. It is very personalized to the user."


The conference included an economic forecast for the transportation industry from Ken Hoexter, senior airfireight and surface transportation analyst at BofA Merrill Lynch. Transportation executives Mike Grover and Tom Hamel of Land O'Lakes presented the "View from the Other Side" -- what shippers want from their carriers (see excerpt below).


In addition to the featured speakers, CLI staff provided eye-opening interactive presentations focusing on maximizing the use of the CLI system. Executives and computer users from LTLs, couriers, transportation brokers, 3PLs, freight forwarders and multi-stop delivery companies throughout North America participated in presentations, roundtables, hands-on computer labs, and vendor/sponsor showcases. Among the many topics they discussed freight bill entry, tariffs, web use, system enhancements, broker/multi-modal modules, efficient and effective accounting, new web tools, mapping software, evaluating websites, understanding SEO, and dock management.

Special thanks to all of the User Group sponsors, without whose support the program would not be possible.
Partner News: 3 Reasons Why You Need Rugged Over Consumer

By Kelly Harris, Business Development Manager, Barcoding Inc.

Consumer devices are just that - devices designed for consumers. They have to be sexy and sleek with all of the latest bells and whistles to capture your attention, but does that mean you should use them for business? Let's consider:

Platform/Lifecycle


How will the latest OS software updates and device availability impact your applications? Will the platform you've designed for your application be available throughout your intended rollout schedule? If replacement devices are needed (as they often are with consumer devices), will you be able to acquire new devices with the same build? How will you manage a

mixed deployment and/or updates to devices already in the field?
Ease of Use


The device you choose should be easy to use, it's important to consider all of the stakeholders and teams in your enterprise that will need to work with this device throughout its lifecycle. This includes the initial deployment, ongoing support, and help-desk along with your Security and Compliance teams.

Cost
While the consumer device may seem like the cheaper option, focusing solely on acquisition costs is short-sighted and will often prove to be more costly in the long run. It's important to consider the TCO (total cost of ownership) -- the calculation and financial estimate of all direct and indirect costs associated with the purchase of an asset over its entire lifecycle.

Lifespan of a consumer device is typically less than one year while rugged devices routinely last greater than four. Consumer devices experience higher failure rates even in the calmest of environments.

Consider that mobile workers lose an average of 75 minutes each time their mobile devices fail (from a simple reboot to an all-out hardware failure) and this really adds up (VDC Research, 2007).

Two other important factors to consider are carrier independence and features and accessories. Locked-in carrier contracts could be a huge cost in the long run. Also, any device you choose will need to run multiple applications simultaneously, meaning battery life and security are crucial.

To learn more, download the white paper:
How Ruggedness Reduces TCO for Mobile Devices
Guest Contributor: 7 Steps to Effective Business Reviews

Senior Transportation Manager

Land O'Lakes

The following is an excerpt from the "View from the Other Side" presentation at the recent CLI User Group Meeting.

As a shipper, I look for carriers and suppliers that are sharp, proactive and collaborative as partners. To that end, here are seven essential steps that I expect a carrier to take to conduct a mutually successful business review meeting.

Agenda
Gone are the days of the "chit-chat" meeting. Prepare an agenda to maximize the time spent during the meeting and ensure it's most productive.
Data to Support Agenda Topics


Don't add items to the agenda that are superfluous or offer proposals that have no data or numbers to back up their viability.

KPI Review


Be

ready to review key performance indicators. These are the lifeblood of my organization and the data upon which my performance is evaluated. Be ready and knowledgeable about these benchmarks.

Efficiency Ideas
Come prepared to discuss how you can improve operations. You are our business partner -- how can you help me run my department more efficiently and effectively?
Industry Updates


I'm busy with my own issues and business. I look to you to enlighten me about what other shippers are doing. Help keep me abreast of industrygoings-on and best practices.

Open Communication


Be honest and open. Remember, we are partners. I will give you honest and timely feedback on your services and I expect you to do the same.

Timely Follow Up
A

fter the meeting, if you have information, numbers, etc. that you promise to get to me - please do so in a timely manner.

The bottom line is that as a supplier, you need to bring more to the table than just dependable service at a good price. Make yourself an invaluable partner who brings me real-time data, cutting-edge ideas and real-world, workable solutions, and you will have a leg up on your competitors.
Excerpt: Special Services from Your LTL

By Gail Dutton

Originally appeared in the May 4, 2012 WT 100 Magazine.

Less-than-truckload carriers are taking an integrated look at the entire supply chain, finding innovative strategies and partners to move products faster, more efficiently and cheaper. This new approach to LTL deliveries results in leaner, more efficient operations and, in 2011, contributed to revenue gains of nearly 12 percent, according to SJ Consulting Group, Inc.


The growth of collaboration is an indication that LTL carriers are beginning to see themselves as transportation specialists, rather than strictly LTL carriers. "You can't be in LTL only. You must be in transportation," stresses Ken Weinberg, founder, Carrier Logistics Inc.


A company that considers itself a "transportation solutions provider" positions itself to respond nimbly to whatever transportation requirements the customer presents, calling upon a network of known partners to provide expertise as needed. Weinberg calls this the "supermarket approach," noting that supermarkets sell not only food, but magazines, pharmaceuticals, and other products. "Transportation companies need to do that. Customers want one solution."


The past few years of LTL industry consolidation has increased the capabilities of the acquiring companies. "The companies left are more sophisticated. They are adjusting their businesses now, acquiring or expanding capabilities. At the same time, the shippers themselves have changed," Weinberg adds. "They often don't have sophisticated traffic departments, so they rely more heavily on their carriers."


That situation has contributed to the growth of logistics providers that function like in-house logistics departments, arranging LTL and truckload carriers. Companies that have remained independent are turning to collaborative partnering to compete, using their partners' capabilities to help reduce costs. For example, Weinberg says, "A non-stop rather than a hub-and-spoke approach," may reduce handling and mileage.

"Sometimes, this allows a Northeast carrier to consolidate freight and run directly to California, which enables carriers to price their services more competitively and attract more business. Therefore, LTL companies are partnering with other small carriers to give the appearance of a national carrier," he observes.


"Vertical integration is also becoming more important, as small carriers try to expand their service offerings to compete with national and international players." For example, Weinberg points out the ability of LTL carriers to provide warehousing for clients and to integrate technology throughout the supply chain to increase visibility.


Click here for the complete article
Thank you for sharing some time with us. Please don't hesitate to contact me with any questions, feedback or opinions.
Regards,

Ken Weinberg
Carrier Logistics Inc.