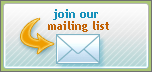 Gary Snyder is a Senior Sales Consultant and Business Development Manager for
CLI
, focusing principally on
Canada
. Before joining
CLI
in 2004,
Gary
held management positions with several Canadian transportation organizations in Administration, Customer Service, and Operations Management. The types of companies
Gary
worked for include Courier, Air Cargo and Trucking, where he was recognized for forging new directions in innovative management techniques, proactive service, and establishing exceptional work relationships with both clients and staff.
Today he focuses on B2B Sales and Market Development in the highly specialized area of Transportation Software. He prides himself on being actively involved with new accounts long after the sale.
Gary's personal philosophy is a commitment to hard work, both on the job and at home. In his spare time,
Gary
enjoys working on his '84
Pontiac
, camping and spending time outdoors. While Gary and his wife Carol live in
Ontario
,
Canada
, on weekends they find themselves at their cottage in upstate
New York.
Client Spotlight:
Atlantic Cold Trucking
CLI is pleased to announce that Atlantic Cold Trucking (ACT) has recently joined its roster of clients. Specializing in Refrigerated & Frozen Truck Load and Less Than Truck Load Transportation, ACT offers reliable and flexible service, 24-hour receiving, error-free billing and 99% on-time deliveries.
For over 25 years, Atlantic Cold Trucking has been delivering quality service to their customers. Launched in 1979, this family-owned business, guided by a combination of determination, an old-fashioned work ethic, and a strong sense of family pride has been providing superior transportation services. ACT have been changing and adjusting with the times, constantly adapting new technology and keeping one step ahead of their customers' needs.
ACT has a corporate policy that dictates they stay humble to their beginnings while moving forward to provide their customers with the best possible refrigerated shipping experience.


Customer service is important to ACT, so they invested in the CLI FACTS system to help serve their clients in an even better, more pro-active manner.
CLI
thanks ACT for their business and looks forward to continuing to help them grow.
For more about Atlantic Cold Trucking click here.
Today's Smile
Used with permission.
All rights reserved.
Welcome to the October issue of Trucking with CLI. This edition features an article that questions the role social media plays, or should play, to promote your business. Are the pundits wrong? What are your thoughts on using social media?
Finally, we have our staff spotlight, an article on new CLI client Atlantic Cold Trucking,
a practical help desk tip and a personnel news update.
We hope you enjoy the newsletter. As always, we welcome your feedback and input. Have a terrific fall.
Rethinking Social Media for Business

by Marc Gordon




After years of taking the advice of social media "experts," small-business owners are growing frustrated with the lack of results. Facebook's ever-changing algorithms as well as recent social media stats prove that sharing, posting and tweeting may not be the best way to attract more customers. Recent statistics from Facebook and a report by unruly.co show that:

87% of YouTube videos are shared by only 18% of users.

99% of Twitter posts come from I% of subscribers.

The organic reach of Facebook posts is around 2 to 8%.

The problem is that a business's social media success is generally measured by statistics instead of results. This is due to a "culture of conversion" created by social media marketers, where followers, subscribers and those who've liked your Facebook page are viewed as prospects waiting to be converted into paying customers.

The thing is, it doesn't work very well - if at all. A recent survey by Facebook showed that the vast majority of Facebook users want less promotional content in their feeds. As well, the proliferation of ad-blocker apps for YouTube has been growing exponentially over the last six months.

So what can you do to reach your market and not break the bank? First, think about what it is you're selling, and to whom. Products and services have their own unique marketing traits. And selling to consumers requires a much different strategy than selling to other companies. Products need to be focused on the benefits they provide.

Research what media your ideal customer consumes. When it comes to social media, Pinterest appeals to a predominately female audience (82%), with a strong visual emphasis on fashion and design. Google+ draws a mostly male (71%), tech-savvy audience.

What's important is that you decide what results you want to get out of your marketing campaign. Attracting more "likes" and followers can be considered a success if that's your goal. As for me, I'll take one paying customer over a hundred "likes" any day.




About Marc Gordon

Having been referred to as "

Canada

's Marketing Superstar" by the Oprah Winfrey Network, Marc Gordon brings over 25 years of conventional and digital marketing experience to both the stage and his clients. His agency, Fourword Marketing, has developed campaigns for companies such as

Toyota

, Johnson & Johnson, TD Canada Trust, and Chili's Restaurants. His article series, High 5 For Business, is the number one syndicated business column in the world, appearing in over 300 trade and business publications in six countries. In addition to being listed as one of the Top 100 Small Business Experts to Follow on Twitter, Marc is also regularly quoted in magazine and newspapers around the globe. You can learn more about Marc at marcgordon.ca.
Building Engaging Business Applications of the Future

While a modern enterprise application can have thousands of screens and cater to multiple personas and needs, in the past, typical user interfaces for enterprise applications were written in a single technology and designed for a very specific way of accessing them. For example, you might have a single ERP application with 2000+ screens that is core to your business operations (also known as

System of Record

) with a user interface designed solely for desktops. That interface is now known as the System of Engagement.

The concept of Systems of Engagement is attributed to

Geoffrey Moore

, a business author of such books as Crossing the Chasm.

[1]

In his paper for AIIM.org entitled: "Systems of Engagement and the Future of Enterprise IT," Moore states: "Amidst the texting and Twittering and Facebooking of a generation of digital natives, the fundamentals of next-generation communication and collaboration are being worked out. For them, it is clear, there is no going back. So at minimum, if you expect these folks to be your customers, your employees, and your citizens (and, frankly, where else could you look?), then you need to apply THEIR expectations to the next generation of enterprise IT systems... Systems of Engagement... will overlay and complement our deep investments in systems of record."

These days, Americans spend 60 percent of their "digital media time" using their smartphones and tablets,

surpassing desktop usage

.

The notion of one type of user interface meeting your customer needs is a thing of the past.

Meeting the needs of different personas, different devices and different methods of access is essential to the future of business applications.

For example, a data entry clerk might prefer a user interface that doesn't need a mouse because he's most effective using a keyboard or scanner. A power user of an application, however, might prefer a desktop or web-based solution where he's able to access and update multiple data elements. Data analysts and

citizen developers

might want to create satellite/incidental applications that access data from the core application and meet their needs. Finally, every business needs a website to promote their products and track their users' activities. (Of course, business application functionality can also be accessed directly via APIs, but let's save the non-UI related access for your business applications for another time.)




Wouldn't it be great if your business application architecture and strategy enabled you to reach different users and meet their UI needs, all while keeping your core application unchanged?




The latest

OpenEdge

release (available October 26

) integrates many of these capabilities to provide a high productivity platform to build business applications of the future.




Businesses can't afford to sit still while their audience changes around them-not if they want to thrive, at least. As Moore stated and

as many business leaders know

, you have to adapt to changing customer expectations. Using modern UI technology, while leveraging your existing investment in your application logic and flow will create tremendous value for you and your customers!

Sunil Belgaonkar




User expectations are changing rapidly and for many businesses, UI/UX is becoming a key business strategy. Take advantage of modern technologies and make your application more competitive. Stay tuned for an upcoming blog post, and as always, feel free to

contact us

to learn more about how Progress OpenEdge can help you build business applications of the future.




Sunil Belgaonkar

brings more than 22 years of software industry experience to his position at Progress, and is currently responsible for the strategy and direction of OpenEdge business.




This is an excerpt from an October 16, 2015 blog post and reproduced with permission.



Personnel News


We are sorry to announce that after close to 15 years with CLI, Kathleen Jurka will be retiring at the end of November. Kathy has been a tremendous colleague, particularly in the area of customer relations. She has cultivated friendships and maintained relationships with our diverse customer base, truly boosting our goal to not just be a software provider but rather a technology partner to our clients.

Of course, her hard work in the accounting area, her office management skills and her role as receptionist were just a few of the other areas where she shined. We thank her for her years of service to CLI and will miss her.

Before Kathy and her husband, Harry, ride off on their Harleys into the sunset (or more accurately to Florida) we wish her the best for a happy, healthy and active retirement.



Help Desk Tip:

Message of the Day

Do you need a way to provide your FACTS users with a daily message? Something informational, inspirational, or just for fun?




Check out the Update Message of the Day [motd.update] function.




Enter your desired message, then select Save. When your users log into FACTS, the message of the day will display for 15 seconds or until they click OK.






Thank you for sharing some time with us. As always we would appreciate your feedback and content ideas so that we can tailor the newsletter to better meet your needs and interests. Click to send us your
FEEDBACK
.
Regards,

Ken Weinberg
Carrier Logistics Inc.