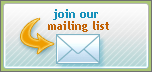 Kim Allbritain joined CLI as a software developer this past spring. Kim is

working on supporting and enhancing FACTS and has already proven to be a valuable resource.
Kim comes to CLI by way Heico Aerospace in South Florida. Heico is an aircraft and electronics defense contractor for the US military.
While at Heico, Kim worked on a team developing an in-house ERP system.
Prior to Heico Kim spent 7 years at a startup in the healthcare industry providing
Hospital Information Systems.
As a long-time resident of Tampa, Florida, Kim is completely new to the
New York area and is looking forward to exploring the area.
Kim has traveled extensively in Asia while studying various martial arts. H
e has been an instructor in Karate and TaiChi for many years.
Kim's wife, Anchana is from Thailand and will be joining him in NY later this year.
Partner potlight:
Progress
Re-Branding Effort Launched
More than ever before, Progress has the people, products, services and vision to help customers better engage and nurture users throughout their digital journey, and in so doing, change an entire industry. This rebranding effort reflects the fact that with Progress, organizations can begin the transformation needed to secure their present, and ensure they have a sustainable future that leverages technology in important and innovative ways. We do this by harnessing one of our unique strengths: offering a great user experience
.
A look at the market today reveals there is constant change-but also tremendous opportunity-as more enterprises begin digital transformation journeys. Progress has the vision and innovative products needed to lead organizations through this challenging period, to emerge stronger and victorious on the other side. Building upon their long history fueling business success, and strengthened by this brand journey, Progress will continue to be a powerful force of transformation that propels customers and partners to new heights.
Click
here
to learn more about Progress.
Today's Smile
"Re-boot"
Used with permission.
All rights reserved.
Dear Jody:
Welcome to the June issue of Trucking with CLI. This edition features an update on the CLI User Group meeting being held on October 20 & 21. Registration is now open - I urge you to sign-up and confirm your spot today.
There is also an article from CLI partner Banyan Technology on how smart companies are considering adding parcel to their mix of services. This is a must-read for companies interested in staying ahead of the curve. We are pleased to share an article from Heavy Duty Trucking as well in which I was quoted that asks the question: Should You Own Your Own Software?
Finally, we have our staff spotlight, an article on CLI client Standard Forwarding,
a practical help desk tip and an article on CLI's recent recognition in Caltrux magazine.
We hope you enjoy the newsletter. As always, we welcome your feedback and input. Have a terrific summer.
CLI USER GROUP - OCT 20 & 21:




"Max your FACTS: Boost Benefits of the System" will be the theme of CLI's User Educational Conference this year, October 20-21, 2016, at the Crowne Plaza Hotel, White Plains, NY.

This conference is ideal for forward-looking trucking companies, both customers and prospects, providing educational sessions to help attendees gain knowledge of system operation and ways to increase profitability. Featured content includes:

observations and insights from established industry leaders

expert-led industry seminars

a supplier showcase

networking receptions and meals

Other sessions will create educational experiences for attendees through the use of hands-on computer labs, engaging tips and how-tos, new module specifics, interactive roundtables, one-on-one consultations, and information on how to maximize the FACTS® system for administration and operations.




We encourage CLI customers and prospects to register multiple attendees to optimize ROI. The

registration

fee is $595 which is waived for current CLI customers.




Click here to register and for more information.
LTL and Parcel Services Uphold Your Competitive Edge

by Lance Healy, Co-Founder & Chief Innovation Officer, Banyan Technology, Inc.

Only logistic professionals that diversify and manage operations across multiple shipping modes to support growing customer requirements will hold the competitive advantage. Today with cloud-based,

live-connection technology, you can efficiently expand and integrate LTL and Parcel services with minimal overhead.

Offer both LTL and Parcel for a nimble logistics enterprise.

Better serve your customers with expanded services.
Grow your business with new revenue opportunities.
Increase the value of your business to your customers.
Gain a competitive advantage over your competition.

The Amazon factor

Amazon experienced a 13 times growth in 6 years and along the way they lost $5.5 Billion in shipping fees. Many speculate that the market driver is to change the shopping habits of consumers and essentially "buy the behavior". Clearly that's not sustainable, so Amazon is now investing heavily into the transportation space. There is no doubt Amazon is taking control of its costs and has set the new standard of expectations among North American consumers.

So why should the rest of us care?

As Amazon drives the expectations of the consumers to a new reality of extremely fast delivery and "perceived free delivery" retailers will need to reconfigure their supply chains to compete. For those of us working with the vendors and retailers, we must be ready to deliver solutions or even to help guide them on how to compete and thrive in the new reality.

The grey areas between modes is growing and you need to know all of your options on every shipment.

The lines between modes has blurred tremendously, and the trend will continue. Parcel carriers purchased LTL carriers years ago and have steadily increased their offerings to what was traditional LTL. The LTL carriers have responded with the introduction of competitive minimum prices and density pricing and premium service offerings like AM guarantee or time definite delivery. Also we are witnessing an increasing number of LTL carriers introducing fully automated rates for volume and full truckload moves.

Technology is the key to expansion and success in a "modest" economy.

Choose technology with a single scalable platform with "live connectivity" to deliver the right information for LTL and Parcel execution.

Traditionally rating and transit times were done on an averaged tariff from a rate disk or a table that was loaded within another business system. Live connectivity technology enables you to get your rates from all of your carriers that are live to that moment, on whatever tariff you choose with each of your carriers. With live connectivity, there is no need for expensive tariff licenses and significant staff resources to support LTL operations.

Cloud-based technology allows simple implementation because it is easily accessible, flexible and configurable, so you can maximize the customer experience at the least cost.

Simply put, advanced technology allows you to spend less time executing and more time focusing on improving your business.




Banyan Technology Inc. premiered and delivers access to live portals that brokerages, 3PLs, shippers and carriers use to exchange information instantly and in right-now time for every aspect of LTL, parcel and truckload freight management. Banyan offers a cloud-based software solution that stands alone as a LiveTMS™ or becomes the data/information source to boost functionality of an existing TMS. With more than 1,300 carrier connections, Banyan delivers the fastest technical infrastructure and deepest functionality to over 26,000 customer sites.



Should You Own Your Own Software?

by Jim Beach, Technology Editor, Heavy Duty Trucking

Much of the software trucking companies now use daily, including for telematics and fleet management, is delivered via the Software-as-a-Service method. Exceptions include high-end customizable enterprise or trucking management systems and proprietary software that some companies develop in-house.




"It has become the norm," says Brian McLaughlin, president of PeopleNet, Minnetonka, Minn. He notes his company was one of the first to offer a SaaS model when they started in 1996. "Back then, it was kind of a risky bet. The majority of the industry had on-premises software they would load and maintain. I think we've seen tremendous adoption of the SaaS model."




SaaS generally refers to software that's "located in a centralized area and delivered remotely to the client," says Dan Speicher, chief technology officer, Omnitracs. That means a company does not "load" software from disks or other media onto its on-premises server, desktops or laptops. Instead, the software and the data generated by it remain in a central location - either on the vendor's own servers or on third-party servers linked via cloud-computing.




What's also different is how a company pays for such software. Instead of buying it outright, companies pay a monthly fee based on the number of users. In many ways, SaaS is similar to leasing power units or trailers. In the traditional model, "you bought a version of the software once, and only bought another version when the first became so obsolete you had to replace it," says Ken Weinberg, vice president and co-founder, Carrier Logistics Inc. "The vendors only got money from you when you bought new software. Now, they get money from you every month."




To continue reading the article, please click

here

.




Reprinted with permission.



Help Desk Tip:

History of Shipment Traces

Let's say that last week you traced a particular shipment for a particular customer, and now this week you have a dire need to revisit that shipment. The trouble is, your memory isn't what it used to be and, for the life of you, you can't recall the pro number.

Fear not. There's a nifty but little used option in FACTS Multi Trace that was designed for just this kind of dilemma. In the left-hand menu, simply click on "History," and FACTS will display every shipment you have traced in the selected date range. Not only can you increase or decrease the Date Range as needed, you can also filter the results by Shipper and Consignee, as well as Origin and Destination Terminal. You can also export the results to a spreadsheet, if you so desire.






CLI FEATURED IN CALTRUX ISSUE




The California Trucking Association has been serving the commercial motor carrier industry in California, and the companies that provide products and services to those companies, for 81 years. A critical and vital component of California's economy, nearly 80 percent of California communities depend exclusively on trucks. Allied members of the California Trucking Association includes businesses involved with truck and trailer sales, parts and services, insurance, legal services and all other businesses that support the trucking industry. CLI is proud to be an

allied

member of the CTA.

To read the complete article, click

here

.
Thank you for sharing some time with us. As always we would appreciate your feedback and content ideas so that we can tailor the newsletter to better meet your needs and interests. Click to send us your
FEEDBACK
.
Regards,

Ken Weinberg
Carrier Logistics Inc.